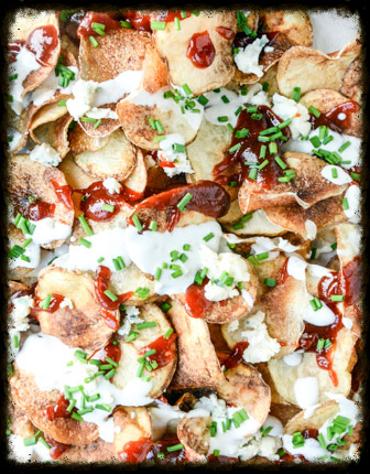 Ingredients:
4 russet potatoes, sliced thinly with a mandolin
1/4 cup white vinegar
1 quart vegetable oil
sea salt
G-Daddy Sauce
bleu cheese dressing
bleu cheese crumbles
Optional:
3 tablespoons freshly chopped chives
bacon bits
Directions:
Add the sliced potatoes to a bowl and cover them with warm water. Stir in the vinegar. Let sit for 30 minutes. Remove the potatoes and place them on a towel, covering them with another towel on top. Press to absorb as much of the liquid you can. Continue to dry off the sliced potatoes with the towels while the oil heats.
Heat a large pot of vegetable oil over medium heat until it reaches 325 degrees F. Once the temperature is reached, add the potatoes in batches and fry until lightly golden and crisp. Place on a paper towel to drain. Lightly cover with fine sea salt.
Drizzle with G-Daddy Sauce, bleu cheese dressing and crumbles. Sprinkle with chopped chives and bacon bits to set it off!
"I would eat these every day for the rest of my life if I could!" ~Seth Wilcher, Wilmington, NC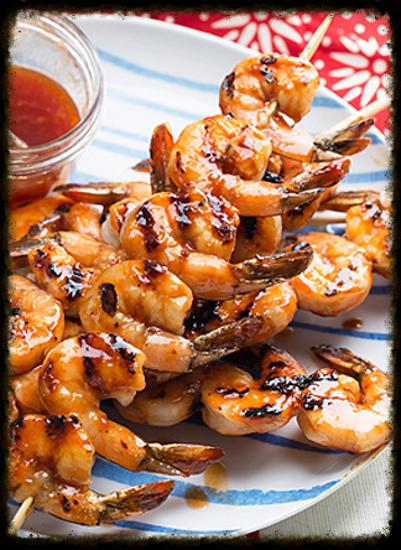 Ingredients:
2 pounds jumbo (10–15 per pound) shrimp in shell
4 tablespoons vegetable oil
1 teaspoon sea salt
G-Daddy Sauce
9-14 wooden skewers soaked in water for 30 minutes
Directions:
Thread about 6 shrimp tightly onto each skewer. Prepare grill for direct-heat cooking over medium-hot charcoals. Brush shrimp with vegetable oil and sprinkle evenly with salt. Lightly oil grill rack. Grill shrimp, uncovered, turning over once, 2 minutes. Baste shrimp with G-Daddy Sauce then turn. Brush shrimp with additional sauce then grill until just cooked through, 1 to 2 minutes.
Dipping Sauce:
Just mix your favorite bleu cheese dressing into a bowl with some sauce and voila! G-Daddy Bleu Sauce!
the original white butt sandwich.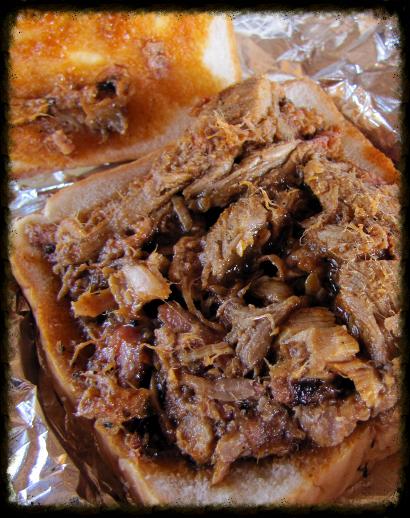 IT MAY NOT BE PRETTY ... BUT MOST BUTTS AREN'T!
This sandwich helps us bring in the New Year with family and friends every New Year's Day. More than 30 people celebrate with us as we serve up White Butts paired with collards and turnip greens, blackeyed peas and homemade jalapeno cornbread. In our neighborhood, we're famous for our white butts!
Ingredients:
pulled pork (we use our signature slow-smoked Boston Butts straight out of Athens, Georgia)
G-Daddy Sauce to taste
white bread
Directions:
Put pork on one slice of white bread. Drown it with G-Daddy Sauce. Slap another slice of white bread on top and chow down. This sandwich will definitely kick you butt!